The Awareness Podcast, Ep.# 58: Conversations in Truth with Bill Free and Bob Gottfried
Mar 02, 2023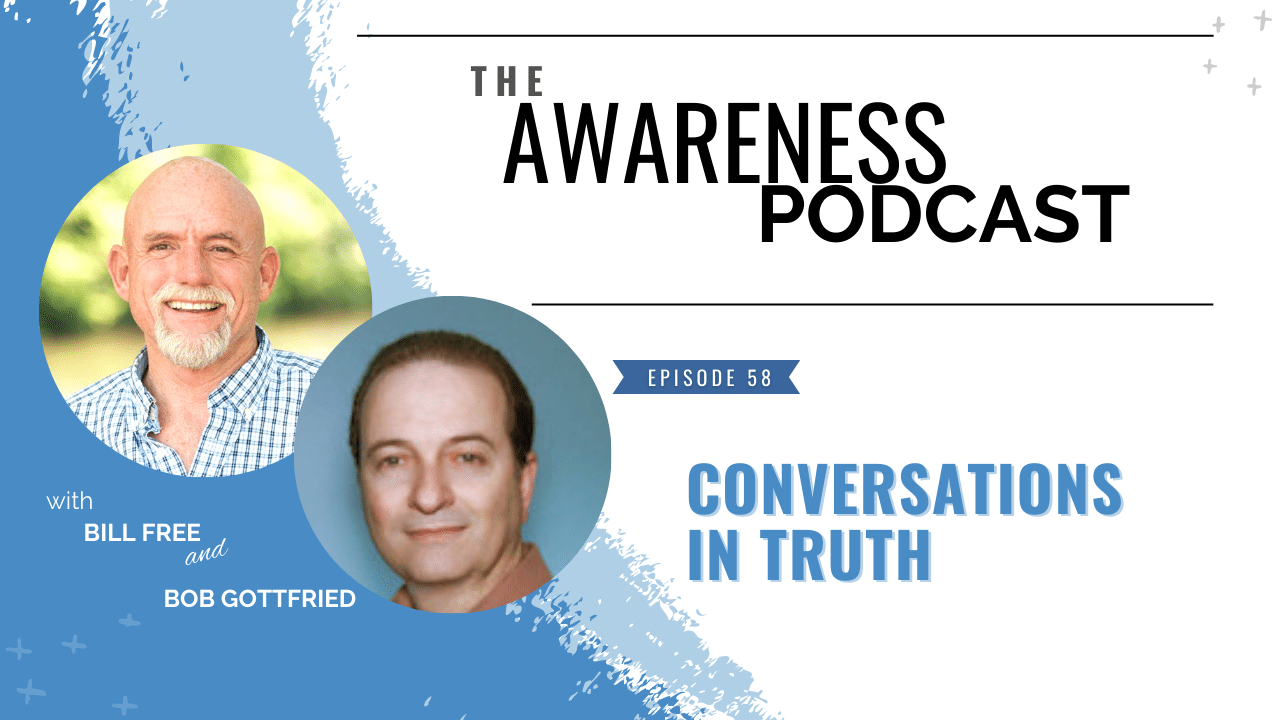 Join Bill and Bob Gottfried for a conversation about the bridge from personal psychology to collective spirituality. Drawing on the wisdom gleaned from a long career as a neurocognitive specialist and therapist, Bob shares how to naturally discover one's true self, and the ultimate shortcut to divine wisdom and deep inner peace.
About Bob Gottfried
Bob Gottfried is the Clinical Director of Advanced Cognitive Enhancement (ACE) Clinics in Toronto. He holds a PhD in counseling and has over 25 years experience as a therapist. Bob specializes in neuro-cognitive treatment of attention, memory, and learning disorders, as well as stress and anxiety disorders.

Bob was one of the first clinicians to introduce advanced technologies like biofeedback and neurofeedback in Toronto.

Bob is the author of Shortcut to Spirituality, Mastering the Art of Inner Peace (DeeperDimensionPublishing).