The Awareness Podcast, Ep.# 81: Living An Awakened Life with Susan Telford and Helen Hamilton: Awakening to the Truth
Aug 24, 2023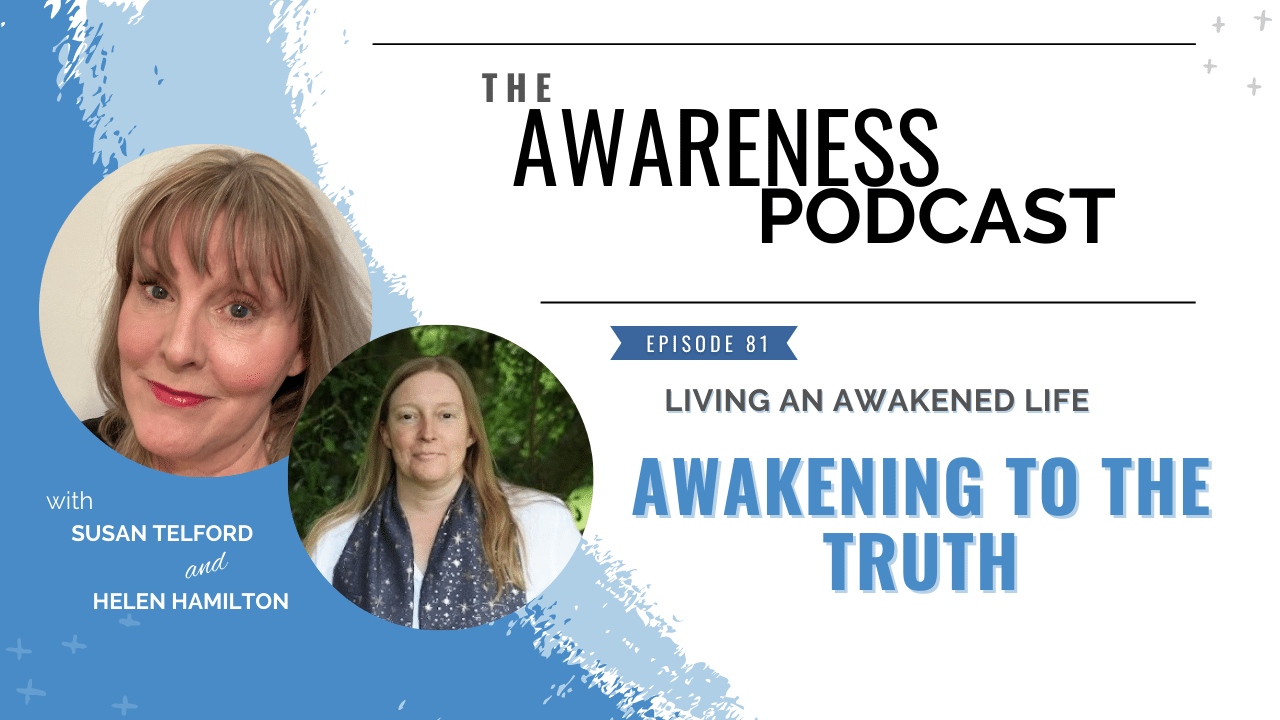 We have all heard the phrase "spiritual awakening", but do you really know what it means, especially for those of us who are living an "ordinary" life in the world?
Perhaps you have an image of what you think it should look like, feel like, be like?
In this episode of Living an Awakened Life, Susan and Helen go right back to first principles to discuss what spiritually awakening really is, how it shows up in our lives and the changes it brings.
Helen shares her own experience of awakening; what she describes as "the perfect meditation" and offers a guided practice to support you in being present with whatever is going on in your mind and body without trying to change anything.
Susan and Helen discuss whether a living teacher is always necessary and what is meant by the "divine feminine".
Helen also discusses what to expect in her 4 part live Masterclass series "Awakening to the Truth" beginning in September. For details and to register: https://www.teachersofgod.org/helen-hamilton-masterclass

About Helen Hamilton:
Helen Hamilton is a spiritual teacher based in West Yorkshire, in the north of England and is a mother of four.
After struggling through her own awakening several years ago, Helen was driven by the urge to simplify awakening for all beings and to share the essential pointings that allow us to overcome common challenges along the path to freedom.
Helen's teaching style is direct and uncompromising in its insistence that we already are what we are searching for and yet encompasses compassion and wisdom to help us dissolve our ego with love and understanding.
She teaches worldwide and holds regular Satsangs and other events.