The Awareness Podcast, Ep.#89: Living An Awakened Life with Susan Telford and Jac O'Keeffe: The Gifts and Perils of Power
Oct 26, 2023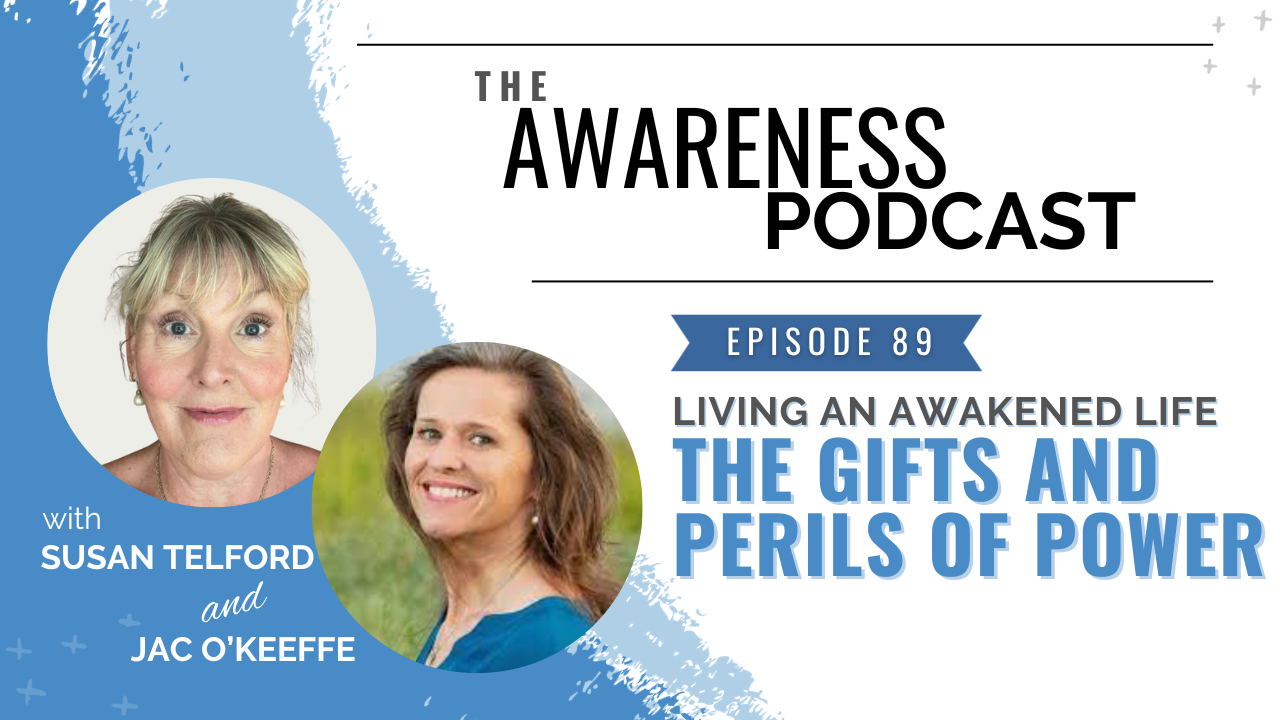 Join Susan and Jac O'Keeffe for a wide-ranging conversation about what it really means to live an awakened life.
Susan and Jac discuss
What it means ( and what it doesn't mean) to be awakened

The importance of dealing with our humanness

How to wake up and grow up spiritually

How there is no final destination in awakening

That even after awakening, there is still work to be done

How Jac's own journey has been all about finding out the truth for herself

What attachment to non duality is and what it signifies
To learn more and to join Jac O'Keeffe for her live 4-Part Masterclass Series: The Gifts and Perils of Power beginning on November 6th in Evolve, visit here.
ABOUT JAC O'KEEFFE
Jac O'Keeffe is a spiritual teacher with a unique style. Her teachings cultivate wisdom, honesty and integrity. She exposes taboos that are usually avoided in spiritual circles and encourages conversations around issues that are fundamental to our human experience.
Jac's work is driven by her capacity to envision the possible future of spirituality. She speaks about the required evolution of both teachers and methods to impart teachings to make spirituality relevant and applicable to regular life. Jac offers guidance and skills so that every student is empowered in their own inner exploration. She helps them cultivate inner autonomy and encourages them to take responsibility in both their spiritual and human evolution.
Jac's books include Born to Be Free and How to Be a Spiritual Rebel. She is also a founding member of the Association for Spiritual Integrity (ASI), an organization that encourages spiritual teachers and the community to support one another in a process of growth and spiritual development.
For more information about Jac visit jac-okeeffe.com.